CWDM-55 is a 1550nm CWDM mux or demux device with built-in 1550nm filter which adds 1550nm signal to the com port or drops 1550nm signal from the com port.  CWDM-xx series device is ideal to add or drop xx CWDM channel to the fiber optic system.  CWDM standard wavelength range from 1270nm, 1290nm, 1310nm, 1330nm, 1330nm, 1350nm, 1370nm, 1390nm, 1410nm, 1430nm, 1450nm, 1470nm, 1490nm, 1510nm, 1530nm, 1550nm, 1570nm, 1590nm to 1610nm,  where 1310nm and 1490nm are the GPON two-way optical wavelengths for fiber to the home, 1550nm is the typical broadcasting contents wavelength by the application of optical fiber amplifier. Regular Nch CWDM mux or de-mux device is the stacking of N-1 cascading CWDM single filter devices.
Fiber optic communication has changed this planet since 1980s. Single mode fiber has the advantages of easy maintenance, low attenuation, wide optical wavelength range and high speed data at each optical wavelength.  In addition, fiber has high stability at temperature change and various environments.  Fiber optic communications are playing important roles from intercontinental information exchange to family entertainments. WDM devices, Fiber splitters and fiber patchcords are the key components in passive optical network (PON), supporting multi optical wavelengths co-working from one point to multi-points two-way applications. Together with the innovations on active components such as laser, photodiode, APD and optical amplifier, passive fiber optic components make fiber cable available at the door of subscribers' home at an affordable cost. High speed internet, huge broadcasting HD video streams over fiber make this planet smaller.
CWDM device can be used as standalone device or embedded in the laser and photodiode.  The popular package is three fiber pigtail tube, cassette plastic box, LGX housing and 19" 1RU chassis.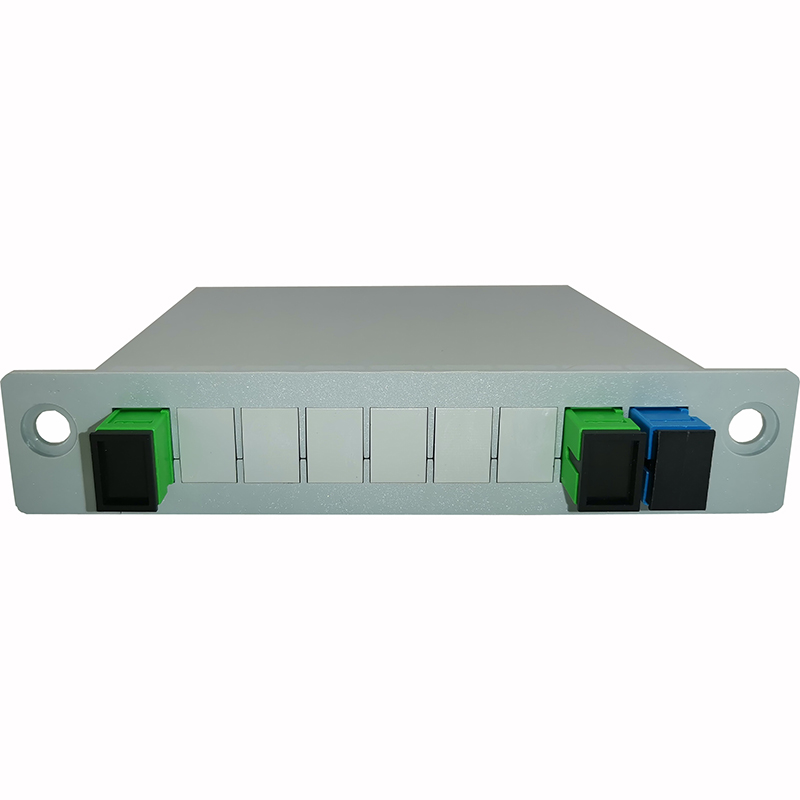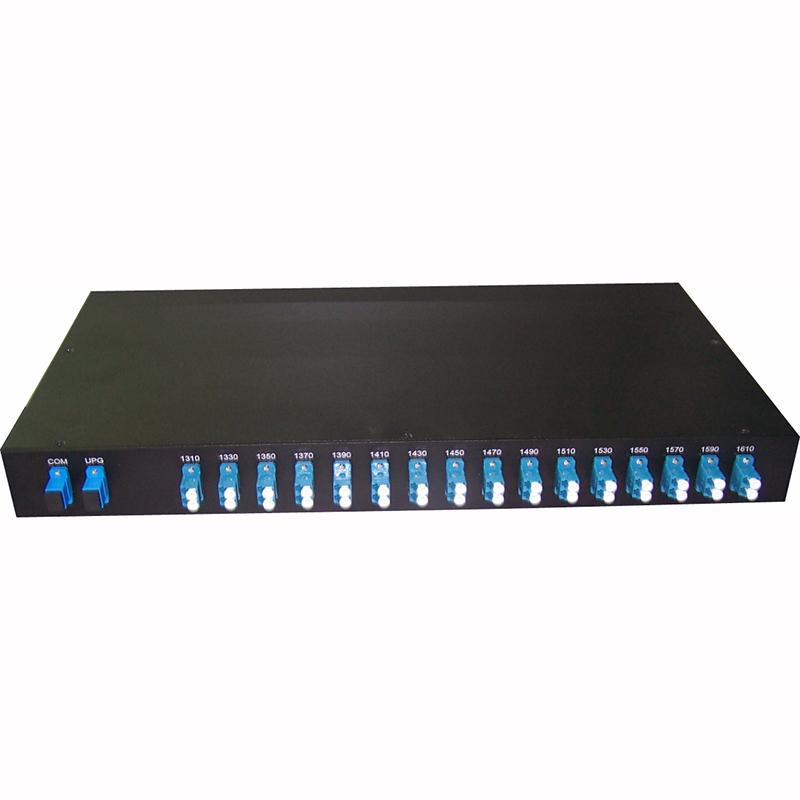 • Wide Channel Bandwidth.
• High Stability and Reliability.
• Epoxy-Free on Optical Path.
• RoHS.
---
Previous:
GFH2009 RFoG FTTH Micronode
---